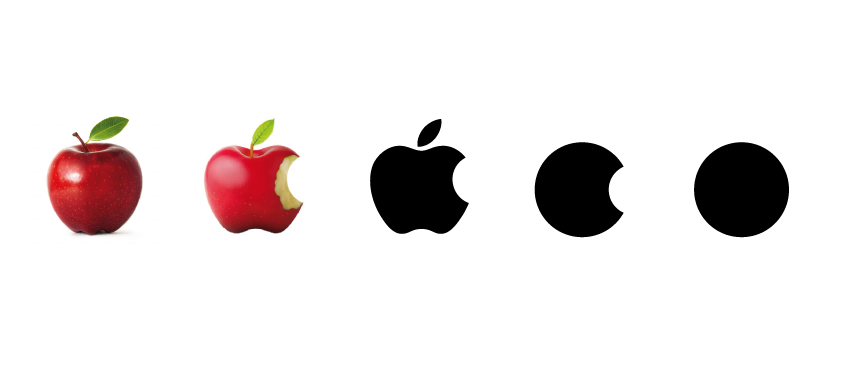 Symbol abstraktion
Branding er en af de mest afgørende faktorer for en virksomheds succes. Hvis en virksomhed vil opnå succes er det altafgørende at have et godt brand.
Selv små nystartede virksomheder har brug for et godt brand for at blive genkendt. Store globale virksomheder kender vi alle, de er forankret i vores bevidsthed, men selv disse virksomheder har været processen igennem engang. Uden deres opbygning og arbejde med deres brand, ville de ikke være der.
Der er mange retninger at gå for at opbygge et godt brand, men det vigtigste et virksomhedens logo.
Det første vi ser er virksomhedens logo, som er en form for fanebærer for brandet. Igennem brand-opbygning er der blevet opbygget relation mellem afsender og modtager. Bevidstheden i virksomhedens brand er blevet en del af modtagerens bevidsthed.
Et brand er godt når afsenderens vision og værdier er i overensstemmelse med visionen i modtagerens bevidsthed.
I princippet er der 2 veje at går for at udvikle et brand. Den ene vej er at skabe et symbol-mærke (som primær identitet). Den anden vej er at skabe et Navnemærke (som primær identitet). Mellem disse to principper er der varianter.
Nogle virksomheder starter med at have både navnemærke og symbol, for senere af fjerne navnemærket (i primær branding). Eksempelvis Nike og Apple. Andre virksomheder starter også med at have både navnemærke og symbol, for senere at fjerne symbol. Eksempelvis Nordea.
Hvad skal man så vælge?
Et navnemærke kommunikerer direkte til modtageren og siger i ord hvad de er, man skal ikke have nogen forudindtaget bevidsthed om hvad det drejer sig om. Det er både en styrke og svaghed. Et navnemærke siger (i princippet) kun hvad det er, men der bliver ikke så meget plads for modtageren til at associere de værdier og visioner som afsenderen ønsker logo/brand skal indholde.
Et symbolmærke er mere abstrakt, det kræver man som afsender bruger energi på at kommunikere de visioner og værdier i symbolet man ønsker at modtageren skal have. Som modtager har man ikke umiddelbart en forudundtaget bevidsthed om symbolmærket. (Når man ser det første gang) Dette er også både en fordel og ulempe. Det kræver lidt mere kommunikation omkring brandkendskab til brand, fra modtager til afsender. Men et symbolmærke har uden tvivl meget mere impact end et navnemærke, og på længere sigt kan man udvikle brands visioner og værdier med det samme mærke.
Et symbolmærke kan åbne modtagerens bevidsthed og skabe nysgerrighed og fortolkning, og når først brand er blevet etableret i modtagerens bevidsthed vil man aldrig glemme det. Det vil blive en del af vores kollektive bevidsthed.
Abstarktion
Et symbolmærke skal være unik, enkelt men stadig genkendeligt. Hvis det er for komplekst er det ikke unikt, og hvis det for enkelt er det ikke genkendeligt. Kunsten er et skabe et symbol der i sin enkelthed er unik!